For centuries, argan oil has been treasured in its native Morocco for its ability to protect the hair and skin against the harsh and damaging desert environment, as well as its further beauty benefits. It's no mistake that it's also known there as "liquid gold".
With its immense revitalising capabilities for the hair and skin, it is easy to understand why the beauty industry suddenly stood up and took interest in this precious oil which has now gained popularity all over the world, and become a vital ingredient in a number of products for both men and women.
Argan oil is obtained by cold-pressing the kernels of the fruit from the argania spinosa tree, a member of the Sapotaceae family. This rare desert evergreen tree is found only in the southwestern region of Morocco and is known locally as the "tree of life".
The trees, believed to be one of the oldest species on Earth and dating back over 80 million years, live up to 250 years but are a slow growing species, eventually reaching 10-15 metres in height and width, and bearing fruit after 5-8 years, with optimum production reached at 60 years. 
This luxury oil is an absolute powerhouse of nutrition for the hair and skin. It contains huge amounts of tocopherol (vitamin E), plus carotenoids (vitamin A), oleic and linoleic fatty acids (omega-9 and omega-6), palmitic acid, stearic acid, ferulic acid, polyphenols, phytosterols, and triterpenes including the powerful natural antioxidant squalene. It is these components working synergistically which give argan oil its protecting and regenerating properties.
Renowned for its opulent yet lightweight consistency, argan oil is easily absorbed to infuse the skin and hair with nutrients and impart a wealth of benefits, which make it the perfect summer oil.
Here's just some ways that argan oil can help in summer, and why it may prove indispensable for this season's beauty regime.
Argan Oil Locks Moisture into the Skin.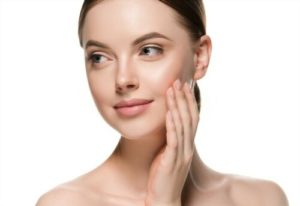 Dry skin can be a daily dilemma, particularly during the hotter months. The composition of argan oil makes it an excellent face and body moisturiser. It blends in seamlessly, helping to replenish lost moisture, and will help to brighten the skin and enhance the skin's natural glow and radiance. Full of vitamin E, it is a potent antioxidant and anti-inflammatory. Together the fatty acids, minerals and vitamins, work synergistically to boost the skin barrier, protect against pollutants and radiation, seal in moisture, provide long-lasting water retention, restore elasticity, and soothe dry, flaky skin. Its healing properties also make it the perfect remedy for skin ailments< Since argan oil has a comedogenic rating of 0 and will not clog pores, it is suitable for all skin types.
Argan Oil is a Natural Sunscreen
Research has indicated that argan oil has natural sunscreen properties and helps to protect against harmful UV radiation, and block the  proliferation of melanocyte (skin pigment cells). In the meanwhile, it will also help to lighten hyperpigmentation associated with sun damage. It is not intended that argan oil be used in place of SPF for intentional prolonged sun exposure, but it can offer some protection against incidental exposure.
Argan Oil Makes a Great After Sun Moisturiser
The properties which make argan oil such a great moisturiser also allow it be a great aftersun treatment. Simply apply after a shower or bath to lock in the moisture, allow the anti-inflammatory properties to reduce inflammation and redness, and begin the skin's rejuvenation process to overcome any damage.
Argan Oil as an Acne & Skin Treatment
Summer can be a nightmare for those with acne-prone skin. Sweltering temperatures can cause excessive sweating and exacerbate acne. Even the skin drying out can cause sebum production to go into overdrive and thereby increase the likelihood of clogged pores. Argan oil helps to remove excess sebum and balance sebum production. Studies have ultimately confirmed this, with one such study demonstrating that administering a cream containing argan oil to the face, twice a day over a four week period, caused a substantial reduction in sebum production. 
Argan Oil Makes an Ideal Oil Cleanser
Oil cleansing has gained in popularity over the past few years. Argan oil, being non-comedogenic, is highly suited for this practice. Excess sweating can mean more clogged pores and outbreaks, so if you've not already tried an oil cleanse, now may be the time to give it a shot! An oil cleanse with argan oil will help to remove dirt, makeup, sunblock, excess sebum and dead skin, and dissolve whiteheads and blackheads. Moreover, a natural oil cleanse won't strip the skin or disrupt the skin's microbiome, and will leave the skin hydrated, and feeling soft and smooth.
To use, apply a few drops of oil to the face in sweeping, circular movements. Remove using a warm damp muslin cloth. Repeat. Rinse the face with cool water.
Argan Oil as a Scrub
If your skin is starting to look dull, or impurities are starting to pile up, add some sugar to some argan oil to produce a deeply nourishing scrub.
To use, apply the scrub to wet skin of the face and body, massage with light movements and rinse with water.
Argan Oil as a Pampering Bath Oil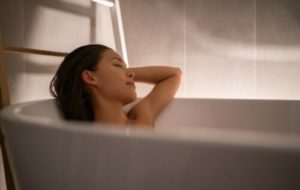 Experience the joys of home-pampering by adding a few drops of argan oil to your bath water. Perfect after a days sunbathing, a hard day's work or simply as a relaxing home-spa treatment, argan oil will set to work as you lie back and relax. The perfect cleansing and hydrating oil, it will remove impurities – unclogging pores and eliminating excess oil, dirt and makeup, and leave the skin feeling soft, supple and hydrated. Just remember to take extra care getting in and out of the bath when any oil is involved, as it can cause the bottom of the bath to become slippery!
Argan Oil as a Foot Treat
Since argan oil is so rapidly absorbed it's a perfect oil to put on the feet since it won't leave a dangerous greasy residue. If your feet are feeling tired, try a gentle foot massage by adding a couple of drops of the essential oil of your choice to some argan oil. Lavender is extremely relaxing and can help ensure a good night's sleep. Meanwhile, peppermint can revive tired, aching feet. It is also a great choice if you are feeling overheated as peppermint has a cooling effect and, since the feet help with body temperature control, cooling the feet will ultimately cool the entire body.
Argan Oil makes a Superb Cuticle Oil
Whilst most people may think about enhancing their skin and hair care regime during the summer, the nails and cuticles are one area which is often overlooked. Prevent the nails from becoming dry, flaky and brittle by applying some argan oil directly to the cuticles and nails. Since it's so readily absorbed it won't leave a greasy residue and will only take a minute or two out of your day. The vitamin E and fatty acids which are so beneficial to our skin and hair will also give hydration to the nail and cuticle, smoothing and regenerating the nail plate, and protecting against moisture loss and sun damage, to ensure stronger healthier nails. Argan oil is a key ingredient in the cuticle oils favoured by professional nail salons.
Argan Oil as a Highlighter & Skin Luminizer
Highlight your summer skin with a touch of argan oil. Instead of using heavy synthetic shimmer cosmetics, add a touch of argan oil above the cheekbones to provide a healthy glow, or add a drop to your moisturiser or foundation to obtain a dewy look. Its ability to catch and reflect light without looking over-the-top makes argan oil a winner to add a natural shimmer to the chest, collar bone, shoulders, arms and legs, at any time of the year and for any occasion.
Argan Oil for DIY Colored Eye Liner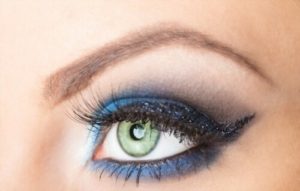 Want to update your summer makeup with some more colourful and vibrant eyeliners? Scrape off a little of your powder eyeshadow and mix with a drop of argan oil to create a paste. Apply with an angled brush. The perfect way to diversify your make-up, without having to deal with powder fall if you apply the powder alone. Plus it has more staying power and looks more vibrant and intense.
Argan Oil for the Hair
It's not just the skin that can benefit from the wonderful nutrients within argan oil. This wonderful oil contains everything that your hair needs to hydrate, moisturise and condition the hair, promoting soft, shiny and manageable hair. Whatsmore it's a great detangler to avoid damaging the hair after washing or during styling.
Argan Oil Protects the Hair from Sun Damage
Heading to the pool or beach? Apply some argan oil to the hair to protect against sun, salt and chlorine damage. The sun will also esrm the oil to make it a natural hot oil treatment, ensuring that the nutrients penetrate even deeper into the hair.
Argan Oil as an Overnight Hair Treatment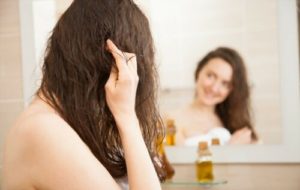 Keep hair in tip-top condition during the summer by applying an overnight conditioning mask once a week as an intensive hydrating and conditioning treatment. It will also help to regenerate chemically treated hair. Simply apply to damp hair and wrap your hair in a microfibre towel to protect your pillow. Allow the valuable nutrients to fully penetrate your hair as you sleep, and awake to fully hydrated locks. Simply shampoo out with a natural shampoo in the morning and style as usual. Bask in the healthy shine of your hair, and marvel at it's newly found strength, smoothness and manageability. Also helps to reduce the appearance of split ends and prevent further damage.
Leave-In Conditioner/Styling Product
Apply a couple of drops to your hand and smooth over your hair to use argan oil as a leave-in conditioner to protect against the sun and heat styling damage. Additionally makes a superb styling product to tame and control curls and add a shine without weighing down the hair. Also helps to prevent frizz and flyaways, and smooths split ends.
Add some argan oil to your summer beauty armoury. You'll be amazed at the way your hair and skin will look and feel!