Lemongrass Oil
$25.00 – $39.00
Essential Lemongrass Oil.
Brand: Nefertiti for natural oils & herbs
Shipping: Calculated at checkout
Country of Origin: Cambodia, Vietnam, Laos, India, Sri Lanka, Burma, and Thailand. West Indian lemongrass (Cymbopogon citratus) is native to South Asia and maritime Southeast Asia.
Botanical Name: Cymbopogon Schoenanthus.
Family Name: Poaceae.
INCI: Lemongrass (Cymbopogon Schoenanthus) Oil Lemongrass oil.
Common Names: Lemon grass, Lemongrass, Barbed wire grass, Silky heads, Citronella grass, Cha de Dartigalongue, Fever grass, Tanglad, Hierba Luisa, or Gavati Chahapati, etc.
Parts Used: Plant.
Extraction Method: Steam distillation.
Scent: Fresh Lemony Smell With Earthy Undertones. 
Appearance: Dark Yellow. 
Physical State: Liquid
Natural: Yes
Purity: 100%
ISO Certified: Yes
Compare
Description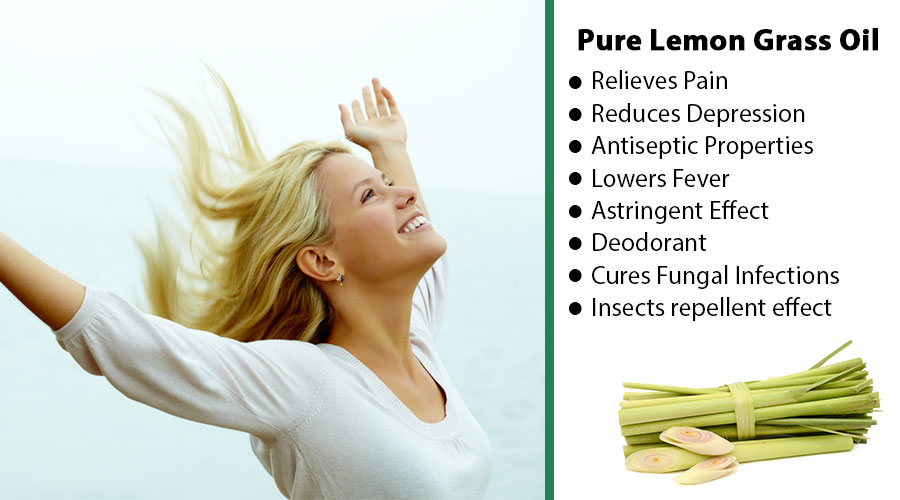 Lemongrass Essential Oil benefits
Pure Lemongrass essential oil immediately improves the nervous system and has a positive effect on blood circulation and metabolism. It helps in the treatment of various respiratory diseases and also cures colds, sinus infections and other respiratory diseases. It can even relieve headache and migraine pain. Pure Lemongrass oil has a positive effect with hypotension, dizziness, and faint feeling.
Lemongrass Essential Oil Uses
Due to its strong activity in soft tissues, essential lemongrass oil is often used in cellulite treatment. In the cosmetics industry, natural lemongrass oil is most often mixed with jojoba, grape seed, and sandalwood oils and recommended for oily skin care. The other uses are; externally kills bacteria, wards off insects, reduces body aches and improves the digestive system.
Lemongrass Essential Oil for Skin
Well known due to its anti-bacterial, anti fungal, and antiseptic properties, pure Lemongrass oil is often used in fungal skin infections prevention and treatment. It regenerates the skin (strengthens the connective tissues), and it is also added to cosmetic products for problematic skin.
Lemongrass Essential Oil Body Care
Lemongrass essential oil is much more superior to many of the synthetic deodorants, which have a heavy impact on the environment and have limited lasting power. In a diluted form, pure lemongrass oil acts as an efficient deodorant, without any side effects. It normalizes perspiration and sweat, and easily removes unpleasant odors.
Lemongrass Essential Oil for Hair
Pure Lemongrass essential oil can be used as a mask for oily hair, as it perfectly reduces hair grease. It also feeds and cherishes the hair from the roots to the ends.
Lemongrass Essential Oil for Acne
Natural Lemongrass oil is a great tool for oily and acne prone skin. It easily shrinks and cleanses dilated pores. It also eliminates blackheads and removes skin infections.