Black seed History & Properties
Black Seed (Black Cumin) (Nigella sativa) (Family Ranunculaceae) is a widely used medicinal plant throughout the world. Seeds and oil have a long history of folklore usage in various systems of medicines and food. The seeds of Black Cumin have been widely used in the treatment of different diseases and ailments. In Islamic literature, it is considered as one of the greatest forms of treatment. It has been recommended for using on a regular basis in prophetic treatment. It has been widely used as antihypertensive, liver tonics, diuretics, digestive, anti-diarrheal, appetite stimulant, and analgesics, anti-bacterial and in skin disorders. Extensive studies on Black Seeds have been carried out by various researchers and a wide spectrum of its curing functions have been explored which may include ant-diabetic, anticancer, immunomodulator, analgesic, antimicrobial, anti-inflammatory, spasmolytic, bronchodilator, hepato-protective, renal protective, gastro-protective, antioxidant properties, etc. Due to its miraculous power of healing, Nigella Sativa has got the place among the top ranked evidence based on curing herbs. This is also revealed that most of the therapeutic properties of this plant are due to the presence of thymoquinone which is a major bioactive component of the natural oil. This article is an effort to provide a detailed survey for the treatment properties of the seeds of this plant.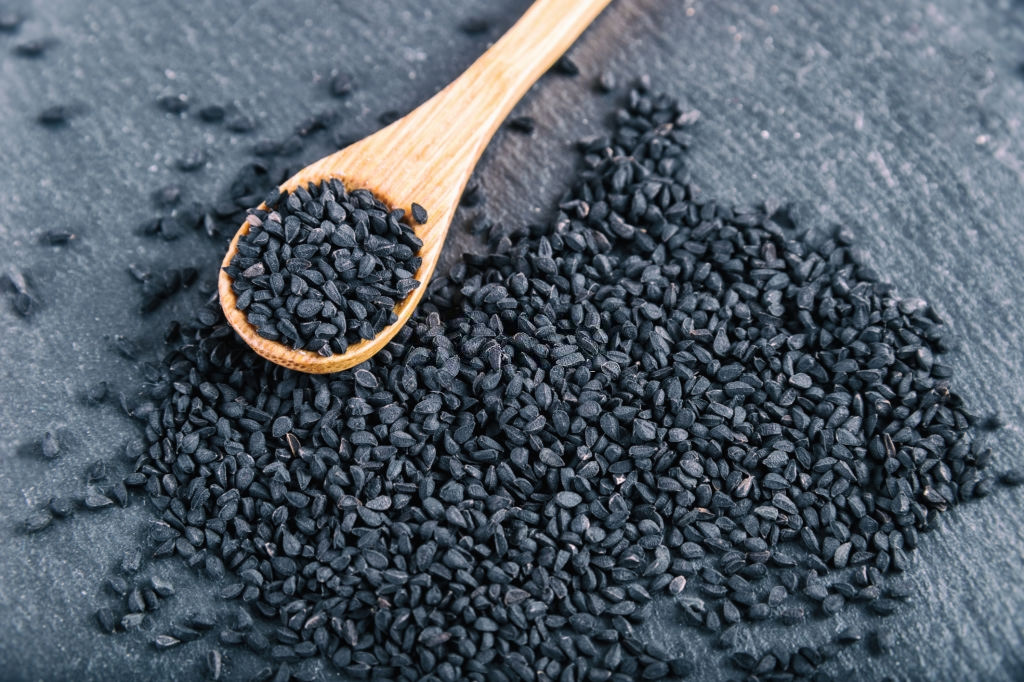 The plant of Black Cumin:
sativa is an annual flowering plant which grows to 20-90 cm tall, with finely divided leaves, the leaf segments narrowly linear to threadlike. The flowers are delicate, and usually colored white, yellow, pink, pale blue or pale purple, with 5-10 petals. The fruit is a large and inflamed capsule composed of 3-7 united follicles, each containing numerous seeds.
Characteristics of the seeds:
Macroscopically, seeds are small dicotyledonous, trigonus, angular, regulose-tubercular, 2-3.5mm×1-2 mm, black externally and white inside, odor slightly aromatic and taste bitter. Microscopically, the transverse section of seed shows single layered epidermis consisting of elliptical, thick walled cells, covered externally by a papillose cuticle and filled with dark brown contents. Epidermis is followed by 2-4 layers of thick walled tangentially elongated parenchymatous cells, followed by a reddish brown pigmented layer composed of thick walled, rectangular elongated cells. Inner to the pigment layer, is presenting a layer composed of thick walled rectangular elongated or nearly columnar, elongated cells. Endosperm consists of thin walled, rectangular or polygonal cells mostly filled with oil globules. The powder microscopy of seed powder shows brownish black, parencymatous cells and oil globules.
Traditional uses of folk remedies
:
sativa has been traditionally used for the treatment of a variety of disorders, diseases and conditions pertaining to respiratory system, digestive tract, kidney and liver function, cardiovascular system and immune system support, as well as for general well-being.
Avicenna refers to black seeds in the "The Canon of Medicine", as seeds stimulate the body's energy and help recovery from fatigue and dispiritedness. Black seeds and their oil have a long history of folklore usage in Indian and Arabian civilization as food and medicine. The seeds have been traditionally used in Southeast Asian and the Middle East countries for the treatment of several diseases and ailments including asthma, bronchitis, rheumatism and related inflammatory diseases. Its many uses have earned Nigella the Arabic approbation 'Habbatul barakah', meaning the seed of blessing. A tincture prepared from the seeds is useful in indigestion, loss of appetite, diarrhoea, dropsy, amenorrhoea and dysmenorrhoea and in the treatment of worms and skin eruptions. Externally the oil is used as an antiseptic and local anesthetic.
Scientific researches and remedy potentials:
The extensive research using modern scientific techniques were carried out by various researchers on N. sativa since it is believed to be a miraculous herb that can cure multiple ailments and disorders. A number of remedy actions of N. sativa have been investigated in the past few decades.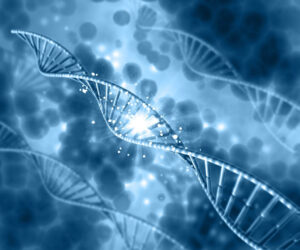 Immunomodulatory activity:


Nowadays, the entire world starts to suffer from diseases that attack the weak immune system which makes the situation get worse such as COVID-19 and some other diseases. Researchers proved the immunomodulatory effects of N. sativa in light of splenocyte proliferation, macrophage function, and NK anti-tumor activity using BLAB/c and C57/BL6 primary cells. These results confirmed the immunomodulatory activity of black seed, and may have therapeutic implications in prophylactic treatment of opportunistic infections and as supportive treatment in oncogenic cases and helping to fight against many diseases.

That it's not going to kill viruses like corona, but it's going to improve your immune system that is considered the last shield against the virus.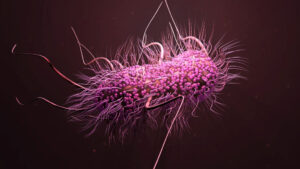 Antibacterial activity:


The antibacterial effect of black seeds

was

studied in a modified paper disc diffusion method. A clear inhibition of the growth of Staphylococcus aureus

was

observed by concentration of 300 mg/mL with distilled water as control, this inhibition

was

confirmed by using the positive control Azithromycin. The antibacterial activity of Black Cumin and its biofilm inhibition potencies were investigated on 11 human pathogenic bacteria. Black Cumin exhibited a significant bactericidal activity against various human pathogenic bacteria especially Gram positive cocci

(Staphylococcus aureus ATCC 25923 and Staphylococcus epidermidis CIP 106510).

Black Seed prevents cell adhesion to glass slides surface. It

has

also proved its effect against bacteria that

have

become resistant to some antibiotics.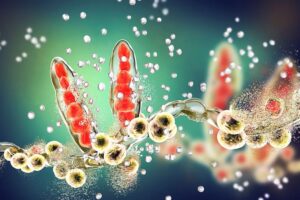 Antifungal activity:


Researchers showed that N. sativa

has

the strongest antifungal effect followed by the chloroform extracts against different strains of Candida albicans. In 2003 reported that the aqueous extract of

Black Seeds

exhibits inhibitory effect against candidiasis. A 5-fold decrease

in

Candida

in

kidneys, 8-fold

in

liver and 11-fold

in

spleen was observed with the plant extract. These findings were also confirmed by Histopathological examination of the respective organs. Anti-dermatophyte activity of the extract of N. sativa was tested against eight species of dermatophytes. These results denote the potentiality of N. sativa as a source for anti-dermatophyte drugs and support its use in folk remedy for the treatment of fungal skin infections.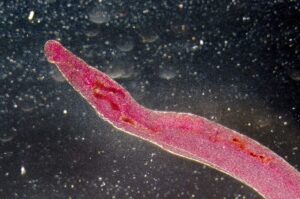 Anti-schistosomiasis activity:




The effect of Black Seed Oil against the liver damage induced by Schistosoma mansoni (S. mansoni) infection

was

studied.

When the Black Seed Oil

was

given alone

, it reduced the number of S. mansoni worms in the liver and decreased the total number of ova deposited in both the liver and the intestine.

Results of in vitro testing of N. sativa seeds against Schistosoma mansoni, miracidia, cercariae, and adult worms indicate its strong biocidal effects against all stages of the parasite and an inhibitory effect on egg-laying of adult female worms. N. sativa seeds also induced an oxidative stress against adult worms which indicated by a decrease in the activities of

antioxidant enzymes, superoxide dismutase (SOD), glutathione peroxidase, and glutathione reductive and enzymes of glucose metabolism, hexokinase and glucose-6-phosphate dehydrogenase.

Disturbing of such enzymes of adult worms using N. sativa seeds could in turn render the parasite vulnerable to damage by the host and may play a role in the anti-schistosomal potency of the N. sativa seed.

Antioxidant activity:




The antioxidant and anti-arthritic activity of N. Sativa by collagen induced arthritis

was

evaluated. The antioxidant, anti-inflammatory, anticancer and antibacterial activities of

the shoots, roots and seeds methanol extracts

from N. sativa were studied.

The three organs exhibited strong antioxidant activity using the oxygen radical absorbance capacity method and a cell-based assay. Black Seed has been shown to suppress the

Fe-NTA-induced oxidative stress, hyper-proliferative response and renal carcinogenesis. It was also reported that oral feeding of the diet containing black seed powder at 10% level antagonized the oxidative stress effects induced by hepatic-carcinogens like dibutylamine and Sodium Nitrate (NaNO3)

.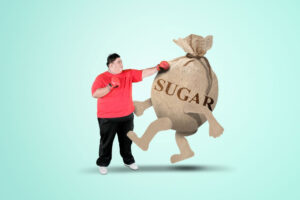 Ant-diabetic activity:


The effects of N. sativa oil on serum insulin and glucose concentrations in streptozotocin diabetic were studied. Serum insulin and glucose concentrations, SOD levels, and pancreatic tissue malondialdehyde (MDA) were determined. Electron microscopy was used to identify any subcellular changes. Diabetes increased tissue MDA and serum glucose levels and decreased insulin and SOD levels.

Treatment with

Black Seed Oil

significantly decreased the diabetes-induced increases in tissue MDA and serum glucose and significantly increased serum insulin and tissue SOD. The ultra-structural findings suggest that N. sativa extract has therapeutic properties and protects against diabetes by decreasing oxidative stress, thus preserving pancreatic β-cell integrity.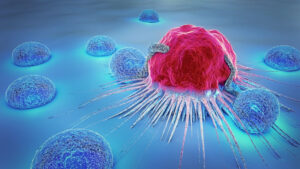 Anticancer activity:




In a vitro study to determine whether or not N. Sativa can increase survival and sustain the expression of the

homing receptor CD62L in antigen-specific T cells. The results showed that stimulation of OT-1 (transgenic CD+) T cells resulted in activation, as shown by a decrease in the surface expression of CD62L which coincided with significant apoptosis measured three and five days after antigen stimulation

. Addition of low concentrations of N. Sativa during

CD85+ T-cell activation resulted in enhanced survival of the activated T cells and sustained expression of CD62L

.

These effects coincided with enhancement in the capability of CD8+ T cells to produce the effector cytokine interferon-gamma (IFNgamma). This is concluded that TQ has a beneficial effect in conditioning T cells in vitro for adoptive T-cell therapy against cancer and infectious disease

.

The cytotoxic effects of different N. sativa seed extracts as an adjuvant therapy to doxorubicin on human MCF-7 breast cancer cells was reported. The study showed N. sativa lipid extract is cytotoxic to MCF-7 cells with LC50 of 2.720 ± 0.232 mg/mL, while its aqueous extract cytotoxicity exhibited when the applied concentration is high as about 50 mg/ml.

The anticancer effects of N. Sativa on breast cancer cells, and its potential effect on the PPAR-γ activation pathway was investigated and it was found that N. Sativa exerted strong anti-proliferative effect in breast cancer cells.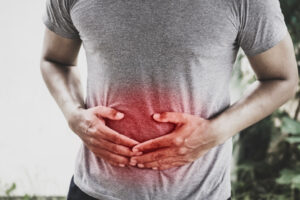 Anti-inflammatory and analgesic activity:




The aqueous extract of N. sativa

was

proved to possess anti-inflammatory and analgesic but not antipyretic activities while anti-inflammatory effect of the alcoholic extracts of N. sativa seeds and its callus on mix glial cells with regard to their content was investigated. The mix glial cells inflamed by lipopolysaccharide were subjected to anti-inflammatory studies in the presence of various amounts of N. Sativa extracts. Results confirmed that the oil content of Black Cumin was 12 times higher than that measured in the seeds extract.
Osteoporosis has been linked to oxidative stress and inflammation. The studies on the anti-osteoporotic effects of N. sativa were carried out.

It was revealed that N. sativa was shown to inhibit inflammatory cytokines such as i

nterleukin-1 and 6 and the transcription factor, nuclear factor κB.

Black Seed Oil has shown potential as anti-osteoporotic agent. Inflammation has been identified as a significant factor in the development of solid tumor malignancies.

The antioxidant, anti-inflammatory, anticancer and antibacterial activities of the shoots, roots and seeds methanol extracts from N. sativa were studied.




A clinical trial study was conducted as prospective and double blind with descriptive analytic to investigate the anti-inflammatory effects of N. sativa in patients with allergic rhinitis symptoms. The sample included 66 patients (case and placebo) with allergic rhinitis exposed to N. sativa oil. Individual characteristics, including age and sex, and characteristics of the disease, including nasal congestion, runny nose, itchy nose, and sneezing attacks, were evaluated for a period of 30 d The results show that N. sativa could reduce the presence of the nasal mucosal congestion, nasal itching, runny nose, sneezing attacks, turbinate hypertrophy, and mucosal pallor during the first 2 weeks (day 15). The anti-allergic effects of N. sativa components could be attributed to allergic rhinitis. Moreover, N. sativa should be considered for treating allergic rhinitis when the effects of other anti-allergic drugs need to be avoided.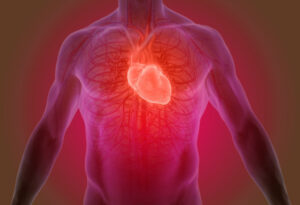 Cardiovascular activity:




The acute effects of pollution on cardiopulmonary parameters and the protective effect were investigated. There was lung inflammation and loss of lung function which caused systemic inflammation characterized by leukocytosis. The systemic inflammation characterized by leukocytosis, increased IL-6 concentrations and reduced systolic blood pressure. After using Black Seed Oil SOD activity was decreased only at 18 h. Black Seed Oil was proved to prevent the decrease in platelet numbers and the prothrombotic events but not platelet aggregation.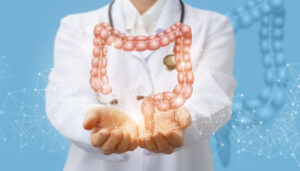 Gastro-protective activity:


The ischemia/reperfusion insult increased the

gastric acid secretion, acid output, and pepsin, as well as the gastric mucosal content/activity of lipid peroxide, proton pump and myeloperoxidase, along with ulcer index. However, content/activity of gastric mucin, reduced glutathione, total nitric oxide and SOD

were decreased. The antioxidant properties of Black Seed Oil have novel gastro-protective mechanisms via inhibiting proton pump, acid secretion and neutrophil infiltration, while enhancing mucin secretion, and nitric oxide production. The anti-ulcer potential of N. sativa aqueous suspension on experimentally induced gastric ulcers and basal gastric secretion was examined to rationalize its use by herbal remedy practitioners. The anti-ulcer effect of Black Seed Oil was further confirmed histopathologically. The anti-ulcer effect is possibly prostaglandin-mediated and/or through its antioxidant and anti-secretory activities.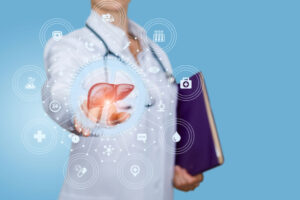 Hepatic-protective activity:


It is reported that N. sativa

(0.2 mL/kg) intraperitoneally relieves the deleterious effects of ischemia reperfusion injury on the liver

. Biochemical parameters like the serum aspartate

aminotransferase, alanine aminotransferase lactate dehydrogenase levels and total antioxidant capacity (TAC), CAT, total oxidative status (TOS), oxidative stress index (OSI) and MPO were determined

in hepatic tissue with hepatic ischemia. Results suggested that N. sativa treatment protects the liver against hepatic ischemia reperfusion injury. N. sativa administration protects hepatic tissue from deleterious effects of toxic metals such as lead, and attenuates hepatic lipid peroxidation following exposure to chemicals such as carbon tetrachloride. The protective role of N. Sativa on the

hepatotoxicity of Cd++ with special reference to its protection against perturbation of non-enzymatic and enzymatic antioxidants

was investigated. Treatment with N. Sativa resulted in a significant increase in antioxidant enzymatic activities. It also caused a significant increase in protein carbonyl and reduced glutathione content. Pretreatment with Black Seed showed significant protection as manifested by noticed attenuation of protein oxidation and rejuvenation of the depleted antioxidants of cellular fraction. These results strengthen the hypothesis that Black Seed exerts modulatory influence on the antioxidant defense system on being subjected to toxic insult.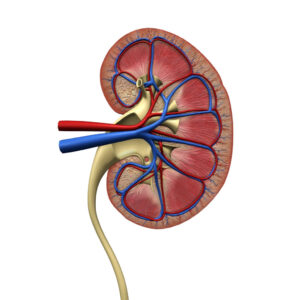 Nephro-protective activity:


The nephro-protective effect of vitamin C and N. sativa oil was observed against

gentamicin (GM) associated nephrotoxicity. Serum creatinine, blood urea nitrogen, and antioxidant activity were measured as indicators of nephrotoxicity.

It was revealed that vitamin C and N. sativa oil both had a nephro-protective effect as they lowered the values of serum creatinine, blood urea nitrogen, and antioxidant activity as compared to GM control group values. When these two antioxidants were used as a combination, they proved to have synergistic nephro-protective effects.

Recently, it is concluded that N. Sativa synergizes with its nephro-protective effect against cisplatin-induced acute kidney injury. The protective effects of N. sativa oil on methotrexate-induced nephrotoxicity were also studied and this study revealed the protective effect of Black cumin in the

methotrexate-induced nephrotoxicity

. The protective effects of N. sativa against ischemia-perfusion damage on kidney tissue were also examined.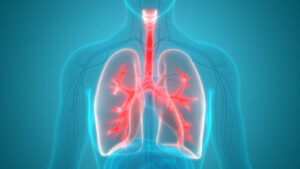 Pulmonary-protective activity and anti-asthmatic effects:


Researchers reported the effect of N. Sativa on trachea (antispasmodic effect) and its influence on respiratory clearance.

The effects on

Ba++ carbachol- and leukotriene-induced trachea contractions and the transport of the fluorescence dye rhodamin B concerning ciliary action in the tracheal area was investigated using a micro dialysis technique. N. Sativa had a concentration-dependent inhibitory effect on the trachea when being contracted by the depolarizing effect of Ba2+. The trachea contractions induced by leukotriene-d (4) LT4 were

inhibited by N. Sativa. It was concluded that N. Sativa extract (Black Seed Oil) possesses an antispasmodic effect and an increase in mucociliary clearance.

Therefore, it is suggested that Black Seed Oil may be useful in treatment of different respiratory diseases.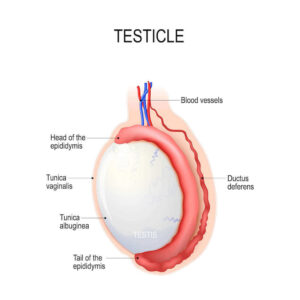 Testicular-protective activity:


The protective role of N. Sativa on testicular toxicity of methotrexate on male was investigated. The treatment with N. Sativa decreased and prevented the increase in the myeloperoxidase activity.

Light microscopy showed that receiving methotrexate resulted in interstitial space dilatation, edema and severe disruption of the seminiferous epithelium and reduced diameter of the seminiferous tubules.

Regular use of Black Seed Oil reversed histological changes of methotrexate significantly. It was suggested that the use of Black Seed Oil may decrease the destructive effects of methotrexate on testicular tissue of patients using this agent.
Anticonvulsant activity:




The antiepileptic effects of aqueous extract, fixed oil, volatile oil of N. sativa seeds and its major constituents against PTZ and maximal electroshock (MES)-induced convulsions were investigated. The potential of these constituents to induce minimal neurological deficit (MND) was also evaluated. All of the N. sativa seed constituents protect effectively against PTZ-induced convulsions.

Anti-oxytocic activity:


The ant-oxytocic properties of N. sativa were reported in some preliminary studies. N. sativa seeds inhibit the uterine smooth muscle contraction induced by oxytocin stimulation. The volatile oil of N. sativa seeds inhibited the spontaneous movements' smooth muscle and also the contractions induced by oxytocin stimulation which suggest the anti-oxytocic potential of N. sativa seeds oil.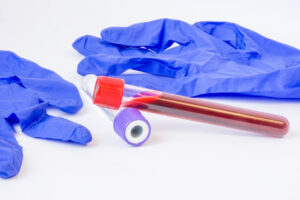 Toxicological studies:


Many toxicological studies have been carried out on N. sativa seeds. It has been shown that no toxic effects were reported when N. sativa oil was used internally. In chronic toxicity study cases treated daily with an oral dose for 3 months caused no changes in key hepatic enzyme levels particularly

aspartate-aminotransferase, alanine-aminotransferase, and gammaglutamyl-transferase.

Moreover, the histopathological results also showed to be normal for the tissues of heart, liver, kidneys and pancreas. The low toxicity of Black Seed oil, evidenced by high LD50 values, key hepatic enzyme stability and organ integrity, suggests a wide margin of safety for therapeutic doses of Black Cumin oil.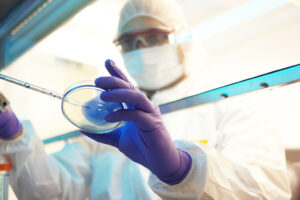 Conclusion:
The use of herbal drugs as complementary medicine is prevalent and gaining worldwide popularity. Many drugs are derived directly from plants; while the others are chemically modified natural products. The original research articles published so far have confirmed the pharmacological potential of N. sativa seeds, its oil and extracts and some of its active principles possess remarkable in vitro and in vivo pharmacological activities against a large variety of diseases and found to be relatively safe.
Black Seed Oil" Black Cumin Oil How To Use?
Daily dose: 1 teaspoon 15 minutes before breakfast (3 months course).For allergies and chronic diseases: 1 teaspoon 15 mins before breakfast, plus rubbing the sore spot.
For toothaches: Rinse your mouth with a mixture of cumin and apple cider vinegar.
For skin diseases such as Psoriasis, eczema, etc: Take 1 teaspoon 15 mins before breakfast.   External: Rube the infected spot.
Contraindications:
Pregnancy time.
After organ transplants.
Link of Resources:
https://www.ncbi.nlm.nih.gov/pmc/articles/PMC3642442/