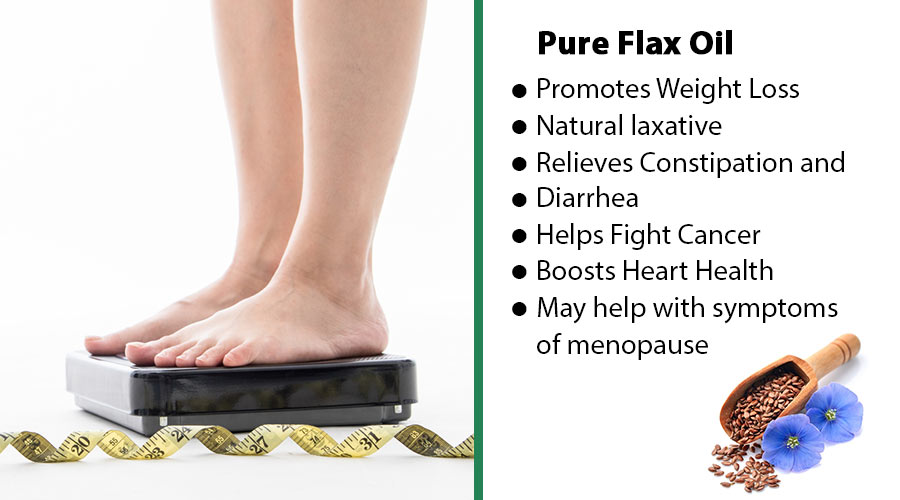 Flax Seed Oil Benefits
Flax seed oil is also known as linen seed oil. It is full of healthy omega 3 fatty acids which are beneficial and help with the function for the brain and heart.
Studies have shown that flax seeds can lower cholesterol levels, and stabilize blood-sugar levels. This particular oil is also known to help with problems such as; heart disease, arrhythmia, certain chronic diseases and arthritis.
Regular consumption of flax seed oil may reduce the risk of stroke.
Flax Seed Oil for Cancer prevention
Flax seed oil helps to prevent the growth of breast tumors and is often used for breast and colon cancer prevention.
Source of Omega fatty acids and vitamins
Flax seed oil is rich in the essential fatty alpha-linolenic acid (ALA), which the body converts into eicosapentaenoic acid (EPA) , docosahexaenoic acid (DHA) and the omega-3 fatty acids found in fish oil.
It also contains vitamins B6 and B7, copper, calcium, magnesium, zinc and iron.
Flax Seed for losing Obesity
The unique composition fatty acid promotes the fat cells absorption, increases metabolism and helps to burn fat. Widely used in many dietary systems and helps people struggling with obesity.