We all know that the teenage years can be really tough on the skin and ultimately confidence levels. Whilst obsessing over their skin in front of the mirror with mild hysteria may seem like just another teenage drama, think back to your teen years. We've all been there, or for those of us lucky enough to have been blessed with clear skin, known someone who's teenage years were blighted by their problem skin.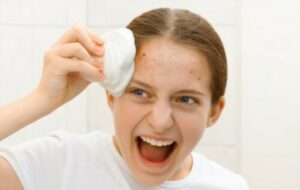 At this age hormones are raging, changes in the body are taking place, and all this can wreck absolute havoc on the skin, causing blemishes, excess oil, and worst case scenario – teenage acne. And all at the time that they are becoming more aware of themselves, their appearance, and are starting to develop an interest in the opposite sex. It's no wonder that their confidence can take a severe battering, and can ultimately have a major affect on their school experience. So what can you do to help? 
Determine Skin Type
The first step is to determine which skin type they have: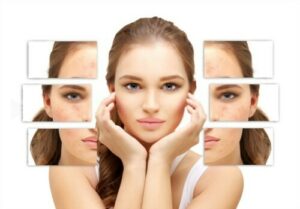 Oily: During the teenage years, whilst hormonal changes are taking place, the skin may suffer from a prolonged excess of oil. It is this skin type that is most likely to be ravaged by acne. 
Combination skin: The most common skin type in teenagers, represented by excess oil around the "T-Zone" (the forehead, nose and chin area), and normal or dry skin on the remainder of the face. They may suffer from blemishes or acne around the T-Zone.
Dry: Wavering hormone levels can also cause dryness, although this can also be genetic. Dry skin is typified by little to no shine and can look very dull. It can also feel tight, and may even experience some flaking.
Eudermic (normal): Sebum and moisture is overall balanced, and there is a light sheen on the nose and forehead. The skin looks bright and healthy and has a soft, velvety and smooth texture. The occasional blemish is still possible.
Sensitive: Usually feels itchy, dry or patchy, is prone to inflammation (hives or redness) and has a reduced tolerance for certain chemicals, cosmetics, etc.
Develop a Consistent Skin Routine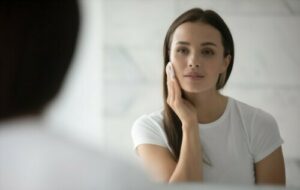 Developing a consistent skin routine, using the correct products suited to the skin type can help to resolve current issues, protect against damage, and retain the health of the skin. It is essential to ensure that all make-up is completely removed. Start with a gentle cleanser, followed by a toner. To go down the all natural route which is best for your skin, sesame makes a great cleanser for all skin types and rose water or aloe vera can be used as a toner. Regardless of skin type, daily moisturising is a must, and natural oils are the perfect choice. You can add a couple of drops to your normal moisturiser, apply oil after your moisturiser to trap in the moisture (particularly for dry skin/damaged skin), use as a night serum, or use on its own without a moisturiser if you think that your skin does not require (oily/acne-prone). So which oil best suits your skin type?
Oily/Acne-prone skin: You may throw your hands up in horror at the thought of applying oil to oily and/or acne-prone skin, but just because the skin is oily it does not mean that it is not suffering from a lack of hydration. Overwashing the skin or the use of harsh products, particularly for the relief of acne, can strip the skin of it's natural oils which is the catalyst for the skin producing even more oil to compensate. Many oils can help to balance and control moisture and sebum levels, and thus help to get the skin back on an even keel. It is important to ensure that the oil used is non-comedogenic. Contrary to common belief, not all oils clog the pores, instead the correct oil will actually help to flush out the pores. Studies have demonstrated that acne-sufferers seem to have low levels of omega 6 on their skin lipid levels.
Recommended oil: Argan oil, grapeseed oil, hazelnut oil, jojoba oil, sesame oil.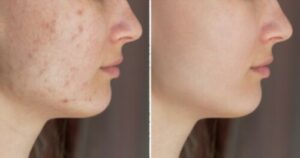 Combination skin: Likewise with oily skin, oils can help to balance moisture and sebum levels and thus remedy both oily and dry parts of the face, and retain the condition of Eudermic (normal) skin. It is important to find an oil which is non-comedogenic but which is also rich enough to flood the dry skin with moisture.
Recommended oil: Argan oil, grapeseed oil, hazelnut oil,  jojoba oil.
Dry skin: The correct oil can be an instant remedy for dry parched skin, absorbing deeply into the skin to deliver nutrients and hydration, and reinforcing the skin's protective barrier to protect against moisture loss.
Recommended oil: Jojoba oil, sweet almond oil, wheatgerm oil
Eudermic (normal) skin: With no harmful chemicals to upset the skin's balance or cause sensitivity, natural oils are perfect to retain the health of your skin.
Recommended oil: Jojoba oil, grapeseed oil, hazelnut oil, sweet almond oil
Sensitive skin: Natural oils have anti-inflammatory properties to soothe and calm distressed skin. With no added chemicals they will not further aggravate the skin, but will help to accelerate healing and protect the skin further.
Recommended oil: Argan oil, grapeseed oil, jojoba oil, sesame seed oil, sweet almond oil
Natural oils are one of the best routes to take. No alcohol, colourings, or preservatives, in fact no harmful chemicals to aggravate any of the skin types. Just 100% active natural ingredients.
Benefits of Natural oils: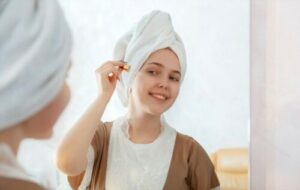 Almond Oil: Restores the skin's natural protective film, stimulates the natural production of collagen and elastin, accelerates skin renewal, repairs skin damage, and normalises the sebaceous glands to balance the oil content in the skin, improves elasticity, evens out the skin tone and improves the complexion, reduces fine lines, wrinkles and sagging skin. Benefits acne, eczema, psoriasis, dry, damaged and mature skin. Remedies under eye puffiness and dark circles.
Argan oil: Lightweight and quickly absorbed. Softens, nourishes and hydrates the skin, improves wound healing, regenerates damaged cells, reduces redness and inflammations and alleviates symptoms of skin conditions and infections. Stimulates the natural production of collagen and elastin, increases the skin's firmness and elasticity and reduces the appearance of fine lines and wrinkles, and age spots. Significantly increases the skin's elasticity and hydration.
Grapeseed Oil: Fortifies the skin's barrier, prevents moisture loss, soothes and softens the skin. Deeply cleanses the skin, removes sebum blocked in pores, reduces inflammation, accelerates the repair of damaged skin,and is highly beneficial for the treatment of acne, dermatitis and eczema and for combating ageing skin. Promotes collagen repair and protects against sun damage to reduce premature ageing and also reverse existing damage. Helps to diminish hyperpigmentation and the appearance of scars.
Hazelnut Oil: Moisturises, nourishes, softens and rejuvenates the skin, and keeps it soft and supple. An emollients and moisturiser which creates a natural barrier to help the skin retain water and prevent or remedy dry skin. It also works as an astringent, and can help to cleanse and shrink pores, remove bacteria and reduce inflammation. Improves skin elasticity to help smooth the skin and reduce the appearance of fine lines and wrinkles. Hazelnut is also a natural sunscreen and can help protect the skin against sun damage.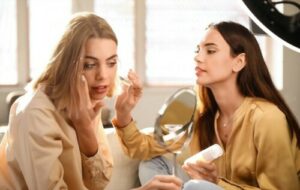 Jojoba Oil: Being extremely similar to the skin's natural sebum it can help to balance oil production. The anti-inflammatory and antibacterial properties of jojoba oil help to alleviate redness, inflammation and infection and is highly suitable for acne-prone skin. As a humectant it also forms a protective barrier to trap in moisture and help combat dry skin, and with the anti-inflammatory and wound healing properties is a remedy for skin ailments such as eczema, dermatitis and allergic reactions, as well as reducing psoriasis. As a strong antioxidant it protects against skin damage caused by free radicals and deters premature ageing, and also stimulates collagen production and improves the tone, plumpness and elasticity of the skin to diminish the appearance of fine lines and wrinkles. 
Sesame Oil: Has antioxidant, anti-inflammatory, antibacterial and wound accelerating properties and can treat skin conditions such as inflammation, eczema, psoriasis, and redness. It helps to moisturise the skin and forms a protective layer to protect the skin and trap in moisture. Sesame oil softens and nourishes the skin, heals damaged and irritated skin, and is renowned for soothing rashes and fading scars, and leaving the skin soft, smooth and radiant. This oil is a natural sunscreen and is loaded with antioxidants, and can help to prevent premature ageing. By enhancing blood circulation and thus the nutritional supply to the skin, sesame oil boosts the cell renewal process and reduces fine lines and wrinkles and repairs scar tissue.
Wheatgerm Oil: Improves blood circulation, restores and rejuvinates dry dehydrated skin, relieves allergies, eczema, psoriasis, and dermatitis, reduces scarring and stretch marks, heals burns and small ulcers, regulates the skin's pigmentation, diminishes the signs of ageing, provides protection for the skin. Can also reduce the appearance of cellulite.
Custom blend your own face serum – Take your skin care to the next level and custom blend your own face serum with natural and essential oils to meet your skin's exact requirements.
Try a natural oil to enhance your teenagers skincare routine. No harmful chemicals to aggravate the skin, just 100% active ingredients. And let's remember its not just girls who suffer from their skin during their teenage years. With natural oils there's no fancy feminine packaging to deter a boy from using it either.
See how nature can improve their skin, and let them get on with enjoying their school years.