So winter has finally transcended into spring but be honest, how is your skin and hair looking? Looking dull and tired? Not looking or feeling its best? Definitely crying out for some TLC? It's no secret that winter can destroy the skin's natural sebum production, and exacerbate conditions like acne and eczema, in addition to causing a dry or oily scalp. Luckily for us Nature has the perfect remedy to help retain the health and beauty of your hair and skin and get you ready to step into spring with a natural radiance. So what is this magical potion? Wheat germ oil! So what is wheat germ? It's literally the embryo which grows into a new plant and contains some important nutrients when it comes to the health of the hair, face and skin, providing immense benefits.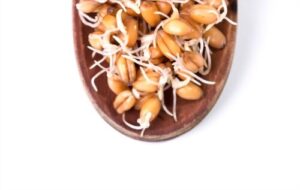 WHY IS WHEAT GERM OIL SO BENEFICIAL TO HAIR AND SKIN?
Extracted by cold-pressing, the oil retains all of the beneficial compounds and nutrients of the germ. It contains significant amounts of essential fatty acids, including omega-6 and omega-9 fatty acids, vitamins A, D, E and K, plus minerals such as potassium, zinc and iron. You may not be aware, but of all the vegetable oils, wheat germ oil holds one of the highest yields of vitamin E, appropriately known as "the vitamin of youth". These natural components work in synergy to provide outstanding benefits for the hair, face and skin and the oil is simply bursting with antimicrobial, anti-inflammatory and antioxidant properties. 
WHO CAN BENEFIT FROM WHEAT GERM OIL?
Suitable for all hair and skin types, wheat germ oil nourishes, strengthens, repairs and protects. It absorbs slowly but deeply into the skin without leaving a greasy residue and helps to support a healthy, glowing, more youthful and blemish-free complexion, as well as promoting strong and healthy hair.  As a powerful antioxidant, it can neutralise free radicals and help prevent premature ageing and damage. 
WHAT ARE THE BENEFITS OF WHEAT GERM OIL?
WHEAT GERM OIL HYDRATES AND PROTECTS THE SKIN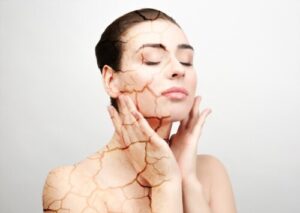 Wheat germ oil is teaming with ceramides. So what are ceramides and why are they important for skin health? They are probably best described as the glue that keeps the skin cells together in order to maintain an intact and healthy skin barrier. Thus, wheat germ oil is a superb emollient, sealing in moisture, reducing moisture loss and helping to restore and rejuvenate dry dehydrated skin whilst keeping toxins at bay. The linoleic and linolenic acids ensure that the oil, including ceramides, are absorbed deeply into the skin making it an effective moisturiser, plus delivering an infusion of nutrients to heal and repair dry or cracked skin and promote skin flexibility. 
WHEAT GERM OIL RESTORES DAMAGED SKIN
Wheat germ oil is extremely soothing with wound accelerating properties to appease irritated, damaged or burnt skin.  A April 2020 study in ​Biochemical and Biophysical Research Communications found that a peptide isolated from wheat germ boosted collagen and blood vessel formation which, along with its anti-inflammatory properties, accelerated wound healing . Faster healing helps to protect against infection and minimise scarring. In addition to assisting in tissue growth and repairing tissue damage, wheat germ oil improves blood circulation and helps to relieve the symptoms of eczema, psoriasis and dermatitis. Furthermore, this elixir for skin health regulates pigmentation to reduce dark spots and age spots, and can also help to minimise scar tissue. Studies have indicated that natural wheat germ oil significantly reduces stretch marks on the skin. It is also a remedy for dark circles under the eyes, and can restore dry, cracked or chapped lips. 
WHEAT GERM OIL FOR ACNE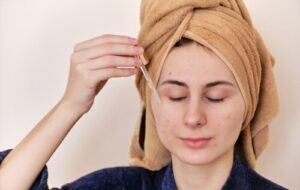 Wheat germ oil has antiseptic, anti-microbial, anti-bacterial, and anti-inflammatory properties that make it ideal to eliminate acne and pimples. It helps to balance sebum production, reduce inflammation and purify the skin. It's no surprise to find that wheat germ oil is described as a complexion booster in Ayurvedic texts. 
ANTI AGEING BENEFITS OF WHEAT GERM OIL
Wheat germ oil is bursting with Vitamin E which is an amazing antioxidant that is able to neutralise free-radicals and prevent skin damage and premature ageing. Furthermore this oil boosts collagen production and increases the skin's elasticity, helping to reduce sagging skin and diminish the appearance of existing fine lines and wrinkles, as well as enhancing the skin's natural radiance.
WHEAT GERM OIL FOR CELLULITE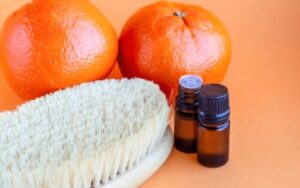 When used in a massage, wheat germ oil can combat the appearance of cellulite. It effectively increases circulation, improves hydration levels and is absorbed deeply to reinforce connective tissues and promote intense action in the deepest layers of tissue, thereby strengthening the skin in general. For optimum results try adding a couple of drops of grapefruit, rosemary, fennel, lemon or orange essential oil. 
WHEAT GERM REPAIRS HANDS AND FEET
After the rigours of winter, feet stuffed in socks and boots and hands exposed to biting winds and the cold, calluses or cracked broken skin is often an issue. Both the hands and feet can benefit from the deeply moisturising and skin repairing properties of wheat germ oil. Furthermore, its also great for the nails and cuticles, hydrating dry cuticles and nails, in addition to adding strength and flexibility to the nails. 
WHEAT GERM OIL PROMOTES A HEALTHY SCALP
A healthy scalp is the first step towards lustrous healthy hair and wheat germ oil won't let you down. Massaging some of this magical oil into the scalp can help to normalise the sebaceous glands to remedy a dry, itchy, flaking or oily scalp. It also has antifungal and antibacterial properties to inhibit scalp conditions such as dandruff. 
WHEAT GERM OIL MOISTURISES THE HAIR
Wheat germ oil can help to hydrate parched thirsty hair. As with the skin, it will add a protective coat to lock-in moisture. It's emollient properties protect against moisture loss​, as well as minimising frizz and static. 
WHEAT GERM OIL RESTORES DAMAGED HAIR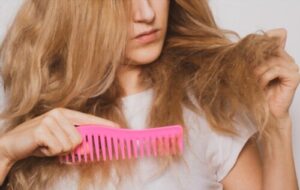 Wheat germ oil is highly recommended for over processed, sun damaged, chemically treated or weak hair. It is able to penetrate deep into the hair follicles and structure, delivering nutrients to nourish the hair, improving hydration levels and restoring damage. It helps to fortify the roots and improve the hair's elasticity, thereby increasing the hair's flexibility to rectify brittleness. Wheat germ oil will restore damaged hair and split ends by smoothing the cuticles and filling in the cracks, effectively protecting against breakage and subsequent hair fall. The invisible shield which wheat germ oil adds to each individual strand adds further protection against negative environmental factors and styling damage. Research in the ​International Journal of Trichology from January 2015 confirms that oil can protect against damage. 
WHEAT GERM OIL IMPROVES HAIR GROWTH
This hair saviour has the ability to stimulate circulation which, combined with the vast array of essential nutrients it imparts, achieves optimum conditions for hair growth. Both the thickness and volume of the hair will be improved, including for fine or thinning hair. The powerful antioxidant properties provided by the immense amount of vitamin E contained in wheat germ oil can reduce cell damage by free-radicals that, according to a January 2017 study in ​Dermatology Practical & Conceptual, has been linked to hair loss.
HOW TO USE WHEAT GERM OIL
Skin: Wheat germ oil can be applied directly to the face, especially at night, but due to its thickness it can also be mixed in equal parts with another oil, for instance almond oil or jojoba oil, to make it more readily absorbed. Remember that less is more with natural oils, and a few drops go a long way. Alternatively you may prefer to just add a few drops to your usual skincare products.
Hair: For lustrous, soft and silky tresses, you can apply wheat germ oil as a pre-shampoo treatment, a weekly or bi-weekly hair mask, or even by just adding a few drops to your usual hair care products:
Pre-shampoo treatment – Mix one teaspoon of wheat germ oil with two teaspoons of your favourite cosmetic vegetable oil, for example coconut, almond, jojoba or argan oil (actual amount will depend on hair length and volume). Warm by placing the container in warm water or by rubbing briskly in the palms of your hands, in order to reduce its viscosity and ensure better absorption. Gently massage into the scalp with fingertips and smooth over the hair strands. Use a wide toothed comb to ensure even distribution. Cover the head with a shower cap and towel, and leave for ten minutes. Shampoo out with a natural herbal (non-chemical) shampoo for your hair type.
Deep conditioning and repairing mask – Warm two to three teaspoons of wheat germ oil (actual amount will depend on hair length and volume) and massage into the scalp and spread over the hair, ensuring even distribution by using a wide-toothed comb. Cover the head with a shower cap and towel, and leave for 3-4 hours or overnight if preferred, before shampooing out. Hair will remain soft and lustrous for days! 
Wheat is the symbol of resurrection and new beginnings, as is sping. Don't delay in adding wheat germ oil into your beauty regime to resurrect the health and beauty of your skin and hair and restore your healthy radiance.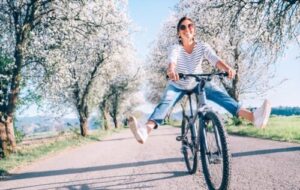 Allergy Warning
There is a possibility that wheat germ oil may contain trace amounts of gluten, so extra care should be taken by people with celiac disease or a gluten sensitivity.